Founded in 1990, earthSake grew out of an idea to introduce new and innovative earth-friendly products. For more than three decades, the company has helped families achieve healthy home makeovers. They offer an eco-friendly range of products including, organic linens, organic pillows, organic latex mattresses, organic towels, bath products, among other healthy home products.
Besides their luxurious organic linens, Earthsake also features organic and natural bedroom furniture, organic pillows, bath products, organic towels, and bath accessories. Find natural, healthy products for the entire home including comfortable organic clothing for adults and babies, personal care products, candles, housewares, and gifts so you can spread the joy of a natural and eco-friendly lifestyle to everyone you know.

By using these products, you can make a difference in solving several of the environmental issues encountered today. The company has set up a trend that is spreading like wildfire. After all, several retailers are now offering earth-friendly products. However, earthSake remains a step ahead of the rest, as they source luxury earth-friendly products of the highest quality. Moreover, the core products come primarily from organic, pure, and local sources. earthSake empowers its customers by offering them the resources to make a difference while surrounding themselves with unparalleled comfort and health.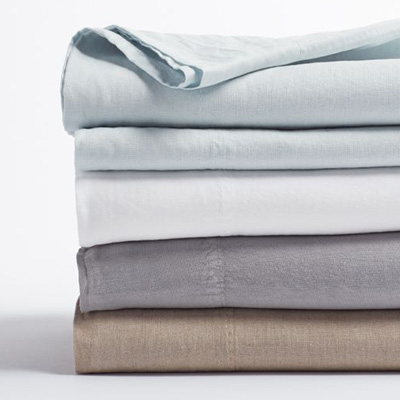 earthSake Organic Linens Catalog
Browse through the range of organic linens catalog of earthSake for organic cotton linens, bamboo luxury bleeding and linens, coyuchi organic bedding, SDH Italian linens, Legna luxury linens, area linens, blankets, coverlets, and much more. These organic linen products ensure proper air circulation, which helps you remain cool throughout your sleep. Moreover, organic linens have no contact with toxic chemicals and hence benefit your wellbeing.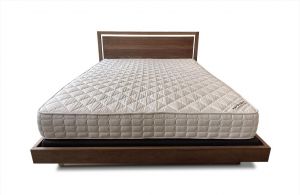 Organic Mattress Catalog
Earthsake has been treating its customers to a healthy night's sleep for the past 20 years, bringing them the natural luxury they love turning into, night after night. A night of sound sleep ensures a happier and better-performing you. earthSake brings you a range of organic mattresses made with local organic ingredients in three styles- organic, pure & local ingredients, with choices you can customize yourself according to your needs. It is the first company to use organic natural fibers and no chemical fire retardants in their mattresses & bedding products. And if you are a strict vegan, you can also choose from a range of vegan mattresses made without wool.
Baby & Kids Catalog
It's always a good habit to incorporate health and wellness at early stages in one's life. Kids and babies, in particular, are better off when given wholesome choices not only when it comes to nutritional food but also with the things they use regularly, such as mattresses, bedding, blankets, throws, and more. Children spend a considerable amount of their time on the bed. Thus, it's important that the product you use for them is not only clean but also doesn't cause any allergies or health hazards to them. At earthSake, you can choose through a variety of organic linens including, baby mattresses and mattress pads, cribs, organic sheets, organic comforters, in addition to a range of eco-friendly natural toys and clothing.
Natural Bathroom Catalog
Discover the range of organic towels, comfy robes, shower curtains, warming mitts, Ecoslide slippers, and much more at the organic bathroom linens catalog of earthSake. Not only can you wrap yourselves in soft organic cotton after a long, warm shower, but you can also decorate your bathroom with a variety of shower curtains. Moreover, these products are environmentally safe, and are also safe for your family too, and will make you happy.
earthSake Body Care Catalog
When it comes to your skin, a natural and organic choice and lifestyle make perfect sense. Using non-organic products means allowing synthetic chemicals to enter your bloodstream and in your body. Several non-organic beauty products available in the market today are made of harmful chemical substances. Hence, using chemical-free, natural, organic products for your skincare routine is the best practice. earthSake has a range of organic and natural products to meet all your daily essentials. Whether it's soap, body wash, body lotion, makeup, fragrances, deodorants, moisturizers, etc. earthSake body care catalog has it all.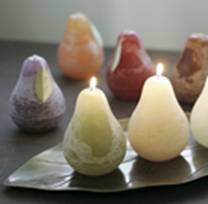 earthSake Health & Wellness Catalog
Besides the range of organic linens, organic mattresses, organic clothing, among other products, earthSake also offers a variety of relaxation tools, warming spa items, sleep accessories in its health and wellness catalog. You can find a variety of products including, a head & scalp massager, thumb-ease massager, air purifier, face masks, eye masks, spa blankets, bed lounger, essential oils, and so much more.
Frequently Asked Questions About earthSake Catalog
#1. How can I request an earthSake catalog?
To request your earthSake catalog, fill out the 'Catalog Request Form.' Then, you'll receive your free copy of the earthSake catalog with no shipping costs.
#2. Does earthSake provide free delivery of goods?
Yes, earthSake provides free delivery of goods for orders over $250.
#3. What are the payment options available at earthSake?
earthSake accepts only MasterCard, Visa, American Express, and Discover credit cards. The company does not accept checks for web orders.
#4 How to order
Online (24 hours a day, 7 days a week): Ordering online is safe, easy and convenient. Once you have decided upon a product or products, simply click on the "buy now" button. When you are through shopping, fill out all billing and shipping information and then submit your form.
Phone toll-free 877.268.1026 or 510.559.8440 (Weekdays 9 a.m.- 5 p.m. MTS): Our customer service agents are available to answer any of your order or product questions. If you need assistance outside of the hours listed above, please leave a detailed message and we will return your call within 24 hours.
Fax 510.848.5051 (24 hours a day, 7 days a week): Please include a phone number, fax number, and e-mail address on all faxes so that we can confirm receipt of your order. Please remember to add the appropriate shipping and handling and sales tax charges.