Seed is part of our common cultural heritage – a living, natural resource that demands careful management to meet food needs now and into the future. Over 700 different varieties of vegetable, flower, and herb seeds, as featured in the Southern Exposure Seed Exchange garden seed catalogs. This huge selection of varieties includes vegetables, flowers, herbs, grain and cover crop seeds. They always emphasize varieties that perform well in the Mid-Atlantic and Southeast. Their gardeners and farmers are not just concentrated in the USA and Canada but they also have customers from all over the country that grow their seeds.
Southern Exposure Seed Exchange Products and Offers
The Southern Exposure Seed Exchange offers many unusual, Southern heirlooms too including peanuts, southern peas, naturally colored cotton, collards, okra, roselle, turnip greens, corns for roasting and meal, and butterbeans. They do not sell chemically treated seeds, they bring you all-organic products which have premium quality.
Here are some of the selections Southern Exposure Seed Exchange has in store for you: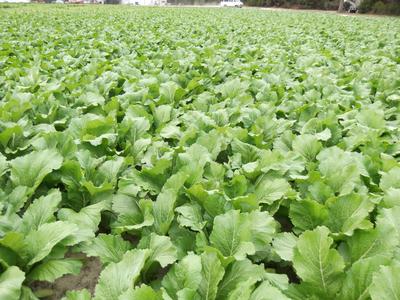 Vegetables
Skip a trip to the produce aisle and fill your own backyard with heirloom vegetable seeds that are ready for planting and guaranteed to produce delicious homegrown vegetables that are ripe for the picking. You'll find heirloom seeds for all seasons, from succulent Summer to Winter squash, sweet Spring peas to Autumnal pumpkins and gourds. Specializing in Southern heirlooms, you'll have access to Tennessee peanuts, collard greens, okra, butterbeans, and even naturally colored cotton! Grow the juiciest of tomatoes and turnips, radishes and rutabaga, potatoes and perennial onions, broccoli, brussels sprouts, and beans of all flavors and varieties.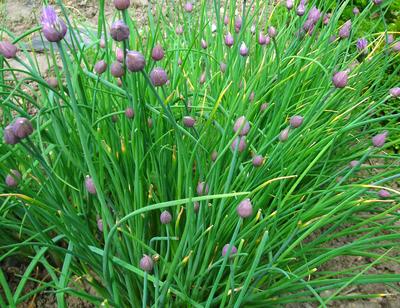 Herbs
Grow your own herb garden with the Southern Exposure Seeds savers exchange selection of herbs that have the power to heal, calm, relieve stress, and make a mighty delicious meal. You'll find popular medicinal herbs including chamomile, ginseng, Echinacea, St. John's wort, and wormwood as well as tasty culinary herbs such as basil, garlic, chives, dill, and parsley seeds that will liven up any recipe.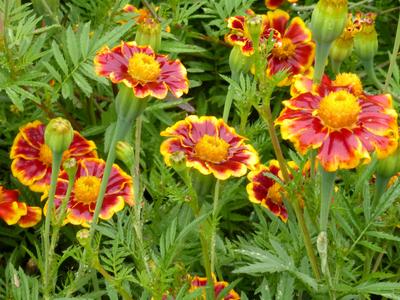 Flowers
Inject some color into your garden and landscapes with heirlooms that are vibrant, fragrant, and ready to plant. Choose from fresh flowers such as zinnias, cosmos, marigolds, and more, drying flowers, and cheer spreading sunflowers, with 20 varieties to choose from including heirlooms introduced before 1940. Shop online now, or request your own garden seed catalogs today!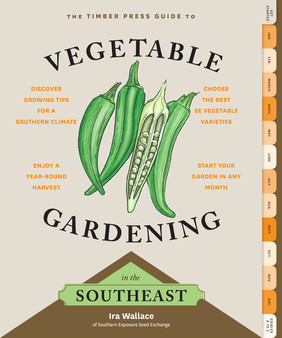 Books, DVDs & Supplies
Get started with helpful books and DVDs that will have you growing like a pro in no time. You'll find a handy collection of gardening how-to books and resources to choose from as well as a selection of gardening staples including pots, self-seal seed packets, wooden garden markers, and all-inclusive organic growing kits that come equipped with certified organic seeds and soil, 8 organic biodegradable pots, certified organic plant food, and easy, illustrated instructions.
How to Order a Free Garden and Supplies Catalog
The Southern Exposure Seed Exchange catalog is your ultimate gardening source, offering over 700 varieties of vegetable, flower, herb, grain, and cover crop seeds that will help you grow the ultimate garden.
To get the most of your shopping, send a Southern Exposure Seed exchange catalog request to receive the catalog that showcases the best assortment of seeds. Apart from that, you can also catch different sales and promotions to give you a 5-star shopping experience. You can check their website for the Southern Exposure Seed Exchange coupons and exclusive offers just for you. For reference, you can check out some Southern Exposure Seed Exchange reviews to see how many customers have been satisfied with the products they sell on the market.
Southern Exposure Seed Exchange FAQs
Product Questions
#1 Where do your seeds come from?
We work directly with many small farmers who grow seeds for us, and we grow seeds on our own farm. Over half the varieties in our catalog and on our website are seed grown by this network. Many of these farms are in the Southeast; others are spread across the US. We also buy seed from wholesale companies. Of this, about 1% is from Canada and 2% is organic seed imported from Israel. The rest is from the U.S. companies, though some of our wholesalers buy seed from outside the U.S.
#2 Where do your seeds grow well?
We choose our variety selection based on what does well in the Mid-Atlantic and Southeast. They generally will also do pretty well in the Midwest (some of our seed growers are located there!)
#3 Is any of your seed treated?
We do not sell any chemically treated seed. A few of our seed lots are dusted with diatomaceous earth, an organically-approved insect deterrent.
Shipping Questions
#1 How much do you charge for shipping and handling?
Our minimum shipping charge is $3.50, which is for orders under $10.00. For orders of $10.01-$30.00, we charge $4.50; for orders of $30.01-$60.00, we charge $5.50; for orders of $60.01-120.00 we charge $6.50. For orders over $120, we charge 5% of the order total.
#2 Can I pick my seeds up instead of having them shipped to me?
We don't have a storefront. Except on scheduled tour days, we don't allow customers to pick up seeds at our farm.
#3 Can I return seeds?
We require prior authorization for the return of any of our products. Packets must be returned, unopened, within 30 days. Improper storage can damage seeds, so we need to have seeds returned to us as soon as possible.
General Questions
#1 Where can I find your organic certificate?
We're certified by QCS, which is based in Florida. There's a link to a pdf of our current organic certificate at the bottom of our About Us page.
#2 Why haven't I gotten my catalog?
We mail catalogs in December to anyone who has requested a catalog – or ordered from us – in the previous two years. We only send bulk catalog mailings to U.S. addresses; Canadian customers need to contact us directly to ask us to send a catalog first class. During the busy season (January-April), we try to mail out catalogs each week to new customers and folks who ask for one; the rest of the year, it's every 2-4 weeks if we have catalogs available. If you expected a catalog with the initial mailing but still haven't received one in January or if you don't get one for 3 weeks or so after requesting one, call us and we'll be happy to mail you another.
#3 Can I send you a seed sample?
Yes! However, we've got a backlog of things to trial, so we may not get the chance to actually grow it out for a few years! If you do send one, it's very helpful if you enclose information about it: where it's from, history, how it tastes, methods of preparation, any non-food uses, etc.