If you're an ardent lover of thick, juicy, and flavorful steak, then Kansas City Steaks is here to please your taste buds. The Kansas City Steak Company offers a wide range of some of the most delicious steaks you can ever find.
Since 1932, the Kansas City Steak Company has stayed true to just one simple, yet powerful commitment which is to offer only the finest meats and other foods at a fantastic value. And ever since, they have only continued to succeed in making tongues salivate and mouths drool with their exceptional top-quality steaks.
So whether you're preparing to host your friends and family for a delicious steak dinner or you want to order some gourmet steaks to give as gifts for a loved one or a colleague or you're organizing a barbeque hangout for the neighborhood or you're planning on enjoying your own company home alone, whatever it is, the Kansas City Steak Company has got you covered.
They can deliver the Kansas City steaks that have made them famous right to your doorstep. Make sure you check out the Kansas City Steaks Catalog to see a variety of amazing and tasty options available to you.
How Can I Request a Kansas City Steak Catalog?
To request your Kansas City Steak catalog, fill out our Catalog Request Form and you'll receive your free copy of Kansas City Steak with no shipping costs.
What's in the Kansas City Steak Company Catalog?
The Kansas City Steak Company catalog is filled with Kansas City Steak Company's premium and exotic gourmet menus. These include their steak menus, their beef menus, lamb and pork menus, their poultry menus, their seafood menus, and their exclusive signature dishes. The catalog also features Kansas City Steak Company's lavish desserts like their Mississippi Mud Cake.
Shop Using the Kansas City Steak Company Catalog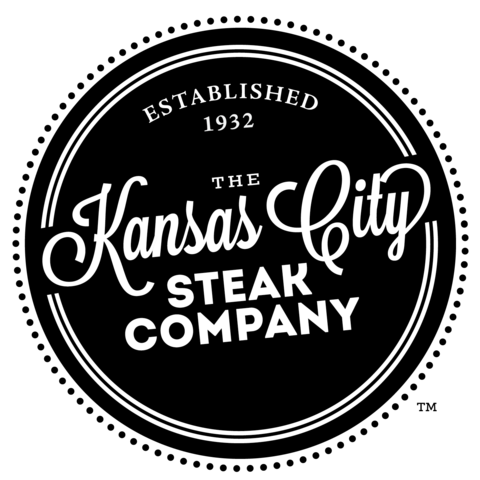 Ensure that you order a Kansas City Steak Company Catalog. Having one makes it easier for you to choose from the several delicious gourmet dishes on their menus when making a purchase
The Kansas City Steak Company catalog also showcases a list of the unique gift services the Kansas City Steak Company offers. You should take advantage of these services to put a smile on the face of someone special.
You can also find some tips and resources on how to prepare your steak and gourmet dishes the Kansas City Steak Company way.
The Kansas City Steak Company
For over 80 years, the Kansas City Steak Company has remained committed to delivering quality in every dish. They have evolved into a top distributor of all American steaks for the entire country. They are now recognized as authorities on all things steak and they take pride in providing their customers with the highest enjoyment from the cooking and dining experience.
From premium steaks and succulent beef to perfectly cooked poultry, tasty seafood dishes, savory lamb racks, and delish pork chops, Kansas City Steaks Company brings their A-game to providing you with the best options for whatever occasion you have.
Enjoy the most tempting selections and combos of protein available online and a variety of other appetizing entrees and sides for whoever is eating. If you are interested in something more exquisite, you can try out their signature dishes.
Kansas City Steaks
Take advantage of the Kansas City difference with a selection from the vast array of Kansas City steaks you'll savor down to the last bite. Choose from premium Filet Mignon, Kansas City Strip Steaks, Ribeyes, Top Sirloin, and T-Bone steaks, Porterhouse Steaks, Tenderloin pieces, Steakburgers, and Sandwich Steaks, Tips and Medallions, Prime Ribs, the list goes on and on.
What if you want more than just one type of steak? You can choose from various available delicious steak combos that feature an assortment of the finest mid-western beef cuts available and even the widely craved prime private stock of the Kansas City Steak Company!
Sprinkle on some award-winning steak seasonings compliments of The Kansas City Steak Company, and you're ready for the meal of the century!
Kansas City Steak & More
Not the biggest steak eater? They've got both red meat eaters and non-red meat eaters covered. Besides their juicy selection of premium Kansas City steaks, the Kansas City Steak Company also features a menu of other different savory meats.
For lovers of red meat, Kansas City Steak Company offers a menu that includes the Beef tenderloin chateaubriand, prime rib roasts, beef burgers, all-beef hot dogs, beef briskets, burnt ends, and veal. The menu also includes hams, a rack of lamb, a leg of lamb, and tender pork chops.
For lovers of non-red meat, Kansas City Steak Company has you covered. Their menu includes several poultry dishes ranging from Hickory Smoked Whole Turkey and Herb Roasted Whole Turkey to chicken wellingtons and boneless chicken breasts.
Seafood lovers are not left out as the menu includes sea bass, cod, shrimps, scallops, and halibut. Care for some surf and turf? You can pair your steak with seafood favorites including crab cakes, jumbo shrimp, lobster tails, crab claws, and salmon fillets… and don't forget dessert!
If you have limited time to cook a gourmet meal, check out their easy-to-prepare Bake & Serve Gourmet Selections that are restaurant quality, deliciously seasoned, and best of all, fast! They also provide resources on how to select the perfect steak and recipes on how to cook a steak.
From succulent Rib Roasts and juicy top-quality steaks to Chocolate Truffle Lava Cake and sweet White Chocolate Cranberry Bars for dessert, The Kansas City Steak Company serves up a delicious meal every time, from Kansas City's best. Hotdogs and burger options are also made available for you.
Kansas City Steak Gifts
There's love in sharing. The Kansas City Steak Company has a steak gift service that allows you to send delicious steaks and gourmet sides to your special loved ones.
This service provides signature gift box steaks tailored for anybody and any occasion you have in mind. You can also get their business gifts for your employees, colleagues, and co-workers.
Kansas City Steak's FAQs
Wondering how to store delicious Kansas City steaks properly, how to grill a steak perfectly, or how to order the perfect steak gifts online for those with a discerning palate? Find answers covering our flavorful variety of cuts, optimal storage, shipping, grilling, gift certificates, and more right here.
If you have more questions, give us a call: 877 377 8325. We're available to help you 24 hours a day, 7 days a week.
About the Products
1. If my steaks arrive partially thawed, are they still good?
Yes, your steaks will still be good as long as the product feels cool to the touch. The quality is not diminished, and because we seal our steaks in Cryovac, you can refrigerate or refreeze until you are ready to eat them. Lobster tails, fish, and chicken should not be refrozen. But as long as they arrive cool to the touch, they can be put in the refrigerator to be eaten within 7 days. Crabcakes can be refrozen if they arrive thawed, as long as they are cool to the touch. If any product arrives warm to the touch, contact Customer Service immediately. The toll-free number is 1-877-377-8325.
2. Should I remove the packaging before cooking?
Yes, please make sure to remove all external packaging prior to cooking the product. Believe us, you wouldn't like the taste of packaging!
3. What is an "Add-on" item?
"Add-On" items are offered at a special price when shipped with perishable items valued at $59.95 or more, not including shipping or taxes. Unlimited Add-On items can be shipped to each shipping address order that meets that $59.95 minimum.
About Auto Delivery
1. What is Auto Delivery?
Auto-Delivery is the most convenient way to enjoy your products. We automatically send your subscribed products based on your chosen frequency. The program is easy to use and customizable, so you can make changes online whenever you need. Just tell us how often you want your product, and we'll take it from there. You will never run out of your favorite products and receive free shipping!
You always have complete control over your Auto-Delivery orders, and we send an email reminder 10 days before each order ships. You can change your delivery frequency, next delivery date, or quantity anytime by visiting 'Subscriptions" located within the My Account section. Changes to orders can be made any time up to 24 hours after the next scheduled shipment date, and you can cancel at any time.
2. What will happen after I create a subscription?
After you join Auto-Delivery, you will receive an email confirming your subscription. This email will include a link to access 'Auto Delivery' where you can manage your future orders, subscription items, and subscription account information.
About Payment Methods & Gift Certificates
1. How do I redeem a gift certificate?
There are 4 kinds of gift certificates offered at The Kansas City Steak Company – E-Gift Certificates, Paper Gift Certificates, Gift Cards, and Product Gift Certificates.
Product Gift Certificates for a specific item are not redeemable online at this time. To redeem one of these gift certificates please send your certificate along with the shipping information through the mail to P.O. Box 20566, Kansas City, MO 64195, or call us at 1.877.377.8325 and we will be happy to place your order for you.
To redeem dollar amount E-Gift Certificates or Paper Gift Certificates place your order online as normal. Then proceed to checkout. You can enter your certificate information and click on the 'Apply" button during checkout. If there is a balance remaining over your gift certificate amount, you will need to provide valid credit card information.
2. Is there any way that I can use a check or money order to place my order?
Although a check or money order cannot be used online, you are more than welcome to print off your checkout summary page and mail it in with a check or money order. Our corporate mailing address is below.
The Kansas City Steak Company

P.O. BOX 20566

Kansas City, MO 64195