What Makes the Best Fashion Statement Piece?
By Catalogs Editorial Staff
What's a fashion statement… and where do I find it?
There's an old cliche…" I want to be different. Just like everyone else."  It initially referred to the inevitable teenage rebellion phase, but it could just as easily apply to our clothing and accessory choice. We all wander through the stores, or browse web pages of this year's look and try to figure out what fashion statement will work for us. We want to be different. But honestly, we fear standing out too much. 
And that is where the concept of a signature piece comes in. But what makes a fashion statement piece? And how in the world are we supposed to find it? In a world where retail fashion now promotes 52 seasons of the year, instead of just four, how can this work? 
The answer is already there in front of you. And it starts with a good look through your closet.
Planned or unplanned, most of us already have a style of our own. We just might not see it until something gets us to look carefully at what we buy… or at least, at what we want to buy. So grab a piece of paper and a pen. We're going to explore your look.
Before you continue reading about the What Makes the Best Fashion Statement Piece? there is a special announcement we would like to share with you. Catalogs.com has negotiated special medicare rates for our vibrant community of seniors. If you are over the age of 60, you can head over to our Seniors Health Section which is full of information about medicare. All you need is your zip code and a few minutes of your time to potentially save 100s of dollars on your medicare bills.
Start by opening your closet door and dresser drawers.
What colors dominate your wardrobe?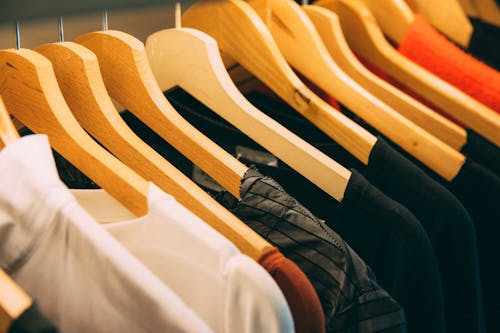 Are your clothes predominately rich jewel tones? Deep shades like black, wine and grey? Pale pastels? Whites and soft neutrals? If you haven't been shopping lately, turn to some online women's clothing catalogs or even your Pinterest board and look for what kinds of colors catch your eye. Jot it down, and let's move on to the next step.
What pieces of clothing do you go back to again and again? 
Now that you know your color choices, it's time to consider the clothing elements you like best. Do you prefer skirts, dresses, or pants?  Shorts, yoga pants, or jeans? Long-sleeved, short-sleeved, or tank tops? Jackets or sweaters?  Again, if you haven't shopped recently, or can't find a pattern in what you already own, look to online catalogs for inspiration. Note which kinds of clothing appeal to you most. Add that information to your color preference above to create a fashion statement.
Shoes, glorious shoes!
Few women don't share a love of
footwear
. So what is your ideal footwear choice? For me, it's my cowgirl boots. I have several pairs and wear them every chance I get. For you, it might be strappy sandals, flirty wedges or classic pumps. Remember, this is about the shoes you LOVE, not about the footwear you have to wear to work or that old pair of running shoes that you slip on just because it's easy.
Now close the closet
It's time to daydream, so forget what you already own or have just looked at online. Close the closet… and after you read this section, close your eyes, and daydream. Imagine yourself just arriving at the perfect destination Your happy place. It could be a beach, a big city, a country cottage, or a glamorous movie premiere. It's all up to you, and there are no wrong answers. 
So what are you wearing? Picture the whole outfit, head to toe. Imagine the accessories, the jewelry, the shoes, even the handbag, if you're carrying one. Once you have that complete image in your mind, add the details to your list.
Putting it all together
Your statement piece needs to be something that works with who you are, what you love, and how you live. Why? It's simple… a signature item is supposed to say something about who YOU are. Forget the current trends. This is about choosing an item or two that speaks volumes (or whispers) about you.
So your ideal statement piece should be in or work with your favorite fashion colors. It needs to be usable with the kinds of clothing pieces you love to wear. And it should complement your ideal footwear choice. And because none of us, as far as I know, already has the ideal wardrobe of our dreams, it should reflect your dreams, too. 
Here's how it looks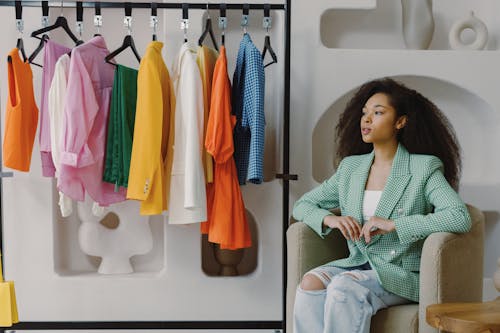 I can't see your answers, so I will give you mine, to show you how it works.
My wardrobe is probably 80% black. Black t-shirts, black pants, black jeans, black sweaters, and black jackets. The exception is my skirts, which are a swirl of bright colors. Reds, turquoises, pinks, yellows. And not surprisingly, those long, soft skirts are also my favorite clothing items to wear. My boots I already mentioned… and they work great with those skirts. My dream destination, however, isn't anywhere those things would suggest. It's Paris. Always Paris. 
So my signature piece needs to go with black tops and silky skirts and fancy boots. And it should give at least a nod to Paris or Parisian style. For me, that came down to an elegant, sparkling sapphire and silver bracelet… an estate piece, so it's more one-of-a-kind than what I could get at the mall. It works with jeans and boots just as well as with a pretty dress and heels. Plus, it goes with what I have, and what I imagine I would love to have. It is my very own statement piece. 
So now it's your turn. Your signature piece could be jewelry, a gorgeous pashmina, or the designer handbag you've always wanted.
Do the exercise. Daydream.
Popular Savings Offers
And then start shopping! It's time to stand out from the crowd and be 100% you!