About Jerry's Artarama
For more than 50 years, Jerry's Artarama is busy providing quality art supplies to artists. Since its foundation in 1968 by its owner, Jerry, Jerry's Artarama has been encouraging artists.
When the first business opened, the goal was to provide quality materials to artists at a reasonable price. He wanted his stores to become a place where individuals from all walks of life could come to talk about new developments in the art world and ask questions about items and techniques with fellow artists, crafters, and creatives.
The same concepts that guided the establishment of our businesses still hold true today as we did over 50 years ago. Our objective at every Jerry's location is to connect with others through their shared passion for art and provide everyone with a pleasant environment where we can shop for the goods visitors require.
Jerry Artrama's Catalogue
Request a printed version of Jerry's Artarama's catalog, or browse and download the online version, including hundreds of art supplies and helpful artist ideas! In the record, you may save on thousands of fine art supplies and frames. From children's supplies to acrylics, mediums, and canvases, the catalog has it all. Jerry's Artarama is your go-to online arts and crafts store, delivering value-priced painting supplies, picture framing tools, and more quality art tools and materials.
OFFERING TOP BRANDS & CUSTOM SERVICES
The employees at Jerry's in sunny West Palm Beach are passionate art lovers who are dedicated to assisting customers in locating anything they require for their next spectacular project. We will help you with anything you need, whether decent paper for your watercolor paintings or new screen printing supplies.
Jerry's Artarama offers excellent services for custom framing and canvases, in addition to fantastic brands at reasonable pricing. We will assist you in selecting the appropriate frame for your artwork, whether it is a painting for your home or professional work to be displayed in a gallery. Let them assist you in taking your artwork to the next level. Check our page out.
EXPERTS WILL TEACH YOU HANDS-ON LESSONS.
Demonstrations & Events at No Cost
Do you want to learn something new? At Jerry's, we provide you with the chance to try out different techniques taught by skilled artists. Take a look at what's coming up next!
We also invite you to stop by and see them at your local Jerry's.
Due to the current situation, in-person classes are not being held, but we look forward to seeing you again once the situation settles down.
Until our in-person workshops can resume, as usual, we encourage you to read our previous blog entries or watch Jerry's Artrama's YouTube channel to discover more about the many options available with Jerry's high-quality art supplies.
Painting
At Jerry Artarama, they have shopping and saving on art supplies down to fine art, featuring a colossal collection of art supplies and equipment available at reduced prices that any starving artist will be sure to love. Browse their extensive art supplies catalog online for a diverse selection of painting supplies and artists' tools. Stock your studios with your medium of choice, including watercolor paints, acrylics, fabric paints, and oil paints, plus premium paint brushes, brush storage and cleaning supplies, palettes, and portfolios, easels, airbrushing supplies, art canvas, and boards of all shapes and sizes.
Drawing and Drafting
Whether you're a master illustrator or a beginner at the drawing board, a portrait artist, architect, or engineer, Jerrys Artarama will help you draft, draw and sketch in style with an extensive supply of drawing and drafting tools and materials. Choose from a vast array of pencils, pens and markers, colored pencils and pencil sharpeners, charcoal, erasers, drawing pads and sketchbooks, rulers and compasses, portable drawing surfaces, pencil easels, cases, and so much more.
Framing and Matting
Why pay more for frames when you can score elegant ready-made and custom picture frames for a fraction of the cost you'd pay at other arts and crafts stores? Explore a picture-perfect selection of picture framing tools in stock, including ready-made or custom wood and metal frames, picture frame mats and boards, picture framing hardware, cutters, hanging equipment, and more framing essentials that are ideal for showcasing artwork, prints, photos, and any treasure worth framing.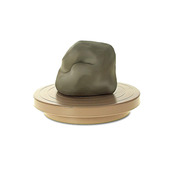 Sculpture and Pottery
Sculpt, form or glaze your next masterpiece with a vast assortment of sculpting tools, mediums, and materials that will leave you prepared to shape and mold like the pros. Whether you're building a bust or constructing an ashtray from scratch, Jerry Artarama has the supplies you need to excel at just about any sculpting or pottery project. From modeling clays to polymer and paper clays, pottery wheels and pedals to wood carving supplies and modeling wires, you'll find top-of-the-line tools at unbeatable prices.
Jerrys Artarama has been empowering artists since 1968, with a state-of-the-art online art supplies catalog that features an enormous inventory of discounted art products from all of the leading names in the art industry. Get more art supplies for less with savings up to 70% on all of the equipment, materials, and tools you need in order to create your next work of art.
Contact Information
New Saturday Hours – Customer Service: 1-800-827-8478
Monday – Friday 8:30am – 9:30pm EST. | Live Chat Monday – Friday 9:00 am – 9:00 pm EST. | Saturday & Sunday Live Chat 9am – 5pm EST
Sunday Closed | Live Chat, Voice Mail, and Website Ordering available 24 hours a day
Will you notify me when I receive my order?
Upon placing your order you will receive an e-mail stating that your order has been entered into our system and has been sent to our warehouse for picking. You will receive a second e-mail at the time the order is packed and ready to leave our facility on its way to you. Lastly a Shipment Confirmation with all of your tracking and order details. Please be sure to keep an eye on your emails and save your order details. You can also log into your account and check on your order status there.
Is there a minimum order?
No, there is no minimum order. However, some items on our website do require a minimum quantity to be ordered. These items are indicated on our website product pages with an "M" icon.
Return Policy
Jerry's Artarama wants you to be 100% satisfied with the service and merchandise that we have sold you. If you are not completely satisfied with any part of the order, please feel free to return the item(s) within 30 days. Items must be in resalable condition (original packaging, instructions, and all parts). If your order is lost or damaged please contact our Problem Resolution Department either by email at cs@jerrysartarama.com or call 1-800-827-8478. Return freight on problem orders must be approved prior to or otherwise cannot be refunded.