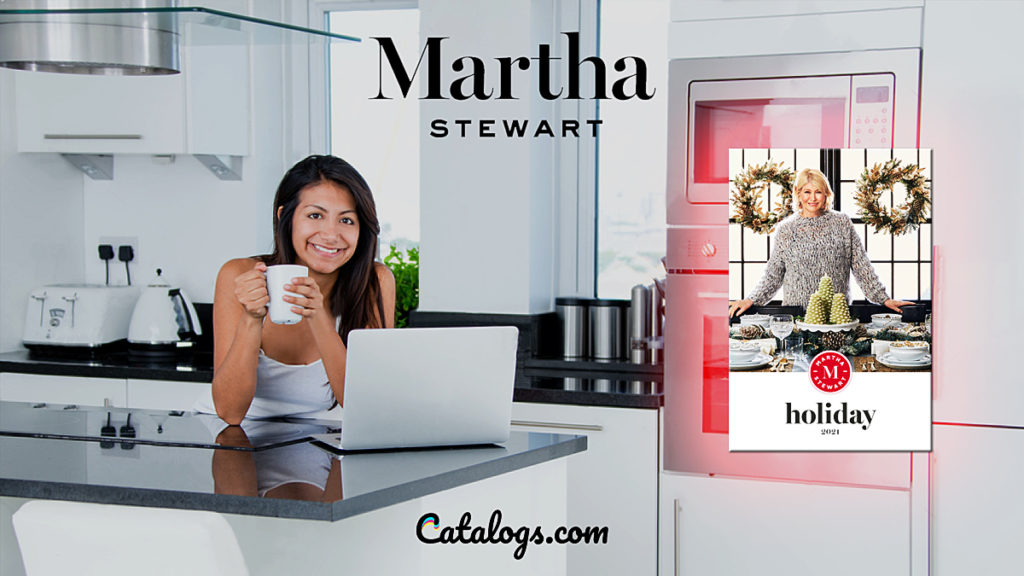 About Martha Stewart and Martha.com
Martha.com is a direct-to-customer online platform that provides high-quality products at top value, with superior function and innovation, all the while having a beautiful design that elevates your home. Their curated products are designed to help inspire people of all ages to make their homes more beautiful, functional, and meaningful.
Martha is focused on using digital technology to extend and enhance the values that have built Martha Stewart into one of the most trusted brands in the world – bringing together a carefully connected set of Martha's favorite products, lessons, and simple, practical advice.
Martha is a place to buy products that have been designed to help ensure that your home is beautiful and efficient. It is a limitless source of inspiration, an all-in-one store in terms of tools, appliances, and more.

It aims to offer everyday solutions for gardening, cooking, baking, collecting, decorating, organizing, celebrating, and more from all the women who do it best. Martha currently has product assortments in the following categories:
Books
Fashion: Outwear, Footwear
Food and Wine: Fruit, Gourmet Gifts, Meats, Seafood, Wine
Home: Indoor Plants, Kids Furniture, Rugs
Kitchen & Dining: Bakeware, Cookware, Food Prep, Tableware, Barware
Outdoor Living: Gardening, Grilling, Decor, Furniture, and Rugs
You can also view all of these and more in Martha's catalog for 2021.
What's New in the Martha's Catalog for 2021?
Martha's catalog for 2021 features products that are perfect for the holiday season. The catalog features a variety of beautifully designed and curated holiday collections.Martha.com also features products and brands that are deemed "Good Things," which are an encapsulation of the three tenets of the Martha Stewart brand: function and innovation, quality at a value, and beauty. Martha aims to bring together everyday solutions for gardening, cooking, baking, collecting, decorating, organizing, celebrating, and more.
You will also find delicious foods, furniture for your home, ingredients for cooking, favorite recipes and instructive videos, lots of products for your garden, Martha-designed clothing, holiday decor, and lots, lots more.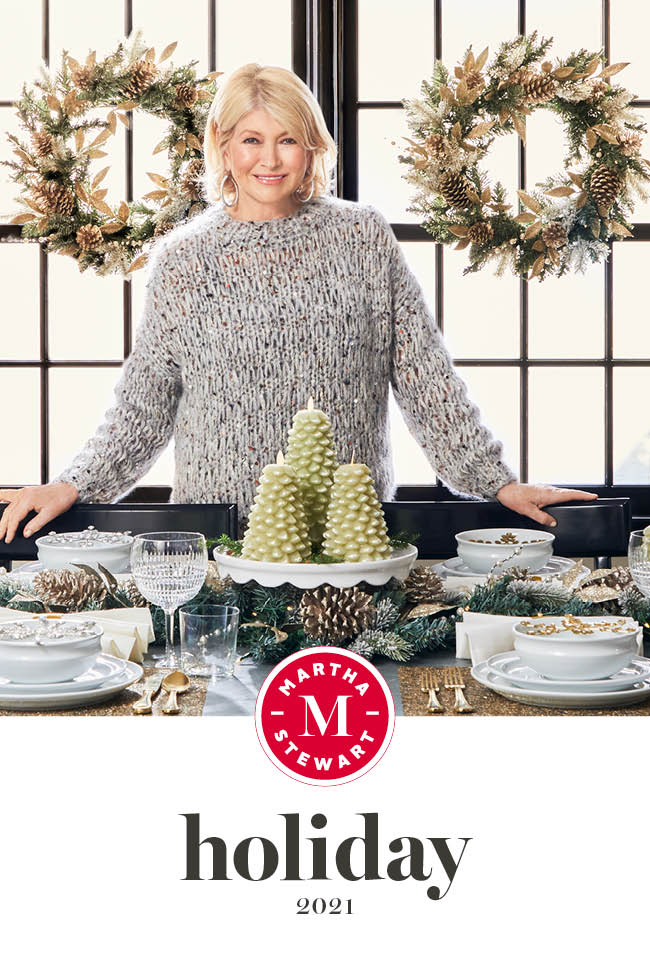 How can I Request Martha.com Catalog for 2021?
To request your 2021 Martha's catalog, fill out our Catalog Request Form, and you will receive your free copy of Martha's digital catalog.
Be the first to shop for beautifully designed products and carefully curated goods. This includes kitchen goods (cooking and prep, table and bar, food and wine, etc.), houseware, garden essentials, apparel, NFTs, and many more. You can shop for festive trees, bright trimmings, and more cheerful ornaments designed specially by Martha for a welcoming, celebratory holiday home.
Other Catalogs Like Martha's Catalog
If you like Martha's catalog, you will also like the other home decor catalogs from Designer Drapery Hardware, Relax The Back, Brylane Home – Outdoor, Design Toscano, At Home, The Company Store, Home Carpet One, and Expressions.
Martha's Books
You can order any book from books on how to keep and organize your home (home-keeping books), to books on how to cook and bake (recipe books), to books on how to entertain your guests (entertaining books).
Martha's Cold Weather Fashions
Martha-designed outerwears are comfortable with a roomy fit. This makes them perfect for cold-weather layering. They are activity-friendly as well. The outerwear includes: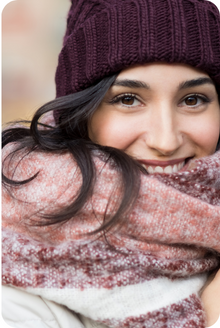 Short-sleeved quilted down puffer vests
Short-sleeved quilted down puffer vests with a faux fur collar
Packable quilted down puffer jackets
Faux fur coats
Faux fall pull-through scarfs
Quilted down duvet puffer coats
¾ sleeve quilted down puffer jackets
Quilted puffer capes
Diamond quilted barn jackets
Hooded rain jacket slickers
Pleated hood raincoats, and many more.
Martha's Food and Wine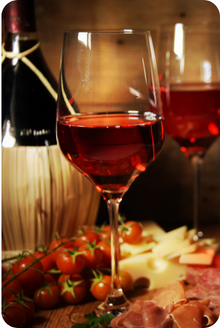 Martha herself curates for the Martha Stewart Wine Company and shares her favorite new bottles each season. Enjoy her latest discoveries with hearty, Fall dishes for a delicious pairing every time. The Martha.com Food and Wine section of the 2021 catalog includes the following:
Organic Fruits (Organic Avocado, Warren Pears, Pears & Apples, etc.)
Gourmet Gifts (Martha Stewart BBQ box, sausages and spreads box, cake perfection cookbook and decorating box, grilling condiments box, etc.)
Meats & Seafood (Organic turkey, Berkshire pork bone-in spiral ham, grass-fed beef ribeye steaks, and lots more)
Pantry Essentials (Spicy and sweet pepper set, salt & pepper set, baking spices set, herb collection set, seed collection set, etc.).
Martha's Good Things
Good things are exceptionally useful products that embody three (3) core values:
Function and Innovation
Quality with Value
Beauty
Martha is a longtime authority on these special finds and shares her favorite Good Things every week.
Frog Hollow Farm's Warren Pears
Although many fruits are stunning with their bright colors, bold flavors, and unique shapes, pears are more of a subtle entry into the category. However, for those who have taken the time to explore the flavor, get inspired by the sweetness, and know the consistent satisfaction of an in-season pear, one thing is certain — this fruit is not to be underestimated.
For those who keep pears around as often as possible, or for those who want to get in on the underrated, understated zest, Frog Hollow Farm's Warren Pears represent the perfect option. As with Frog Hollow Farm's signature pear, these fruits represent all of the dedication and care that this unique, organic farm puts into its harvest.
La Marque84 Stoneware Bake Set
It is a collection built from Sur La Table's founder Shirley Collins' French heritage, the two-piece set of La Marque 84 Stoneware Bakers includes 2-quart and 3-quart options. Both are first-rate additions to your kitchen. Thoughtfully designed and durably crafted, this stoneware is oven, microwave, freezer, and dishwasher-safe as well as stain and chip-resistant. Using these, you can make a hearty meal like Martha Stewart's eggplant meatball casserole or a classic side of rice and spinach casserole with basil. The delight comes not only from the cooking but also from the serving as the flavors will rise to greet anyone at the table.
Baccarat Martharita Glass, Set of 2
The Martha Collection by Baccarat is the result of a creative collaboration between the iconic company, a symbol of a glamorous lifestyle, and Martha Stewart, the lifestyle entrepreneur who has influenced America with her singular approach to the art of hospitality.
These goblets are a personal project for Martha, inspired by her tenure at Skylands, her home in Maine. When Martha purchased Skylands, the estate came with an extensive collection of Baccarat pieces, many of which featured the signature Nancy pattern. Recognizing that the collection didn't include goblets, Martha was inspired to collaborate with Baccarat to produce the perfect luxury glass.
Roe Caviar
The White Sturgeon caviar is sourced from a farm in Northern California and salted once a month for peak freshness, never containing borax or preservatives. For someone who is dedicated to the decadence of caviar, this 125g tin, accompanied by a key to unlock it, is a generous supply of their favorite flavors. With the ample offering of buttery, briny roe in this tin, there are myriad Martha Stewart recipes that can be created — twice-baked potatoes with caviar, or an egg and caviar dip.
D'Artagnan Meats
These steaks are the highest quality available, sourced from a U.S. cooperative of farmers who raise their cattle in a humane way for five years, nurturing them with a diet of grass but no hormones or antibiotics. The vintage beef is single-sourced and fully traceable to individual ranches, a superlative experience due to a superlative cut of meat.
If you don't have time to marinate the steaks, try Martha Stewart's Spice-Rubbed Strip Steak recipe for a dinner packed with spicy, herbaceous flavor. The steaks will arrive frozen and should be cooked within 1-2 days of defrosting.
Martha's Home Designs
This includes all beautiful designs for a home space that make it a comfortable, inviting, and relaxing space for you and your guests. It ranges from home decor to bed designs, blankets to bathroom rugs and mats to kids' furniture and indoor plants. For home decor solutions, Martha Stewart's products would give you a lot of options to choose from at very affordable rates.
Martha's Kitchen and Dining
Martha presents all kitchen and dining wares and brings them a step closer to you. You can shop for your cooking and prep materials and utensils, bakeware, tableware, and barware amongst others. Check out other exciting kitchen and dining offers for you.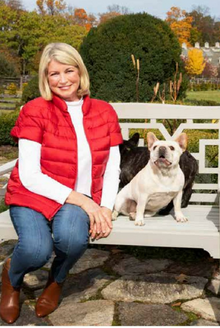 Martha's Outdoor Living
You can shop for all your outdoor living items from Martha.com. Outdoor living items include; gardening tools, grilling tools, outdoor decorations, outdoor furniture, outdoor dining and entertainment, and house rugs. Martha's premium selection of products is worth the price. Do not miss the chance to browse through their free catalog.
Martha's Frequently Asked Questions
Here are the most frequently asked questions about Martha.com:
What is the Return Policy?
Martha wants all their customers, especially you, to love and be completely satisfied with their purchases. However, in the event that you are not satisfied with the product, they accept most returns by mail within 30 days of purchase. This applies unless that item is on 'final sale' as noted on the product page in Martha's 2021 catalog. Items must be originals and in new condition with original tags for a full refund. Shipping and delivery fees are non-refundable.

Can Purchased Items be Exchanged?
Items purchased can not be exchanged, as exchanges are not processed. A new item must be purchased for the item you wish to exchange. You can always place orders on the website.
What Happens if the Item is Damaged?
In the event that you receive damaged goods, it is advisable to contact the company by email or to call (888) 375-4026. The company has a response time of 24-48 hours.
Why Was My Order Delayed?
Martha treats every customer's order as unique, and so reasons for a delay may vary. Some of the reasons include, but are not limited to:
The address and phone number provided do not match what your bank has on file.
Your order has items with special delivery requirements that may have a longer lead time for delivery, such as furniture or oversized deliveries.
Why is My Order Arriving in Multiple Shipments?
Martha makes an extreme effort to ship their customer's items together and prioritize shipping goods as quickly as they can. Orders may be divided into multiple shipments for the following reasons:
Ordered items are shipped from different fulfillment centers.
The availability of the item ordered during order processing.
What Forms of Payment Do They Accept?
Martha accepts payments with Visa, MasterCard, American Express, Discover, PayPal, Amazon Pay, and Apple Pay. But in order for the payments to be accepted, the bill and credit card address must match. A pre-authorization will be placed on your card for the order amount immediately upon purchase. However, your card will not be charged until your order ships.
Whom Can I Contact for My Martha Stewart Items That Were Not Purchased on Martha.com?
Martha.com is not authorized to handle items purchased from other retailers. If you are experiencing issues with a Martha Stewart product that was not purchased through martha.com, please contact the retailer where you purchased your product for the best possible service. Martha is unable to accept items that were purchased from other retailers and will not be held accountable for such items while in possession or in transit.
Why Was My Order Put on Hold?
If your order was put on hold, it is most likely that your order is being verified in the system to prevent fraud activities on the account. Please contact us at (888) 375-4026 to help resolve this and assist you with your order.
What Can I Do If I Forgot to Add My Promo or Coupon Code?
Please ensure that you have a promo or coupon code and your order number. While placing an order to ensure that your promo or coupon code is entered and is valid for that order. After inputting the promo or coupon code, the discount will be applied to your order. If you are still having issues with your account, please do not hesitate to contact us by email or call us at (888) 375-4026.