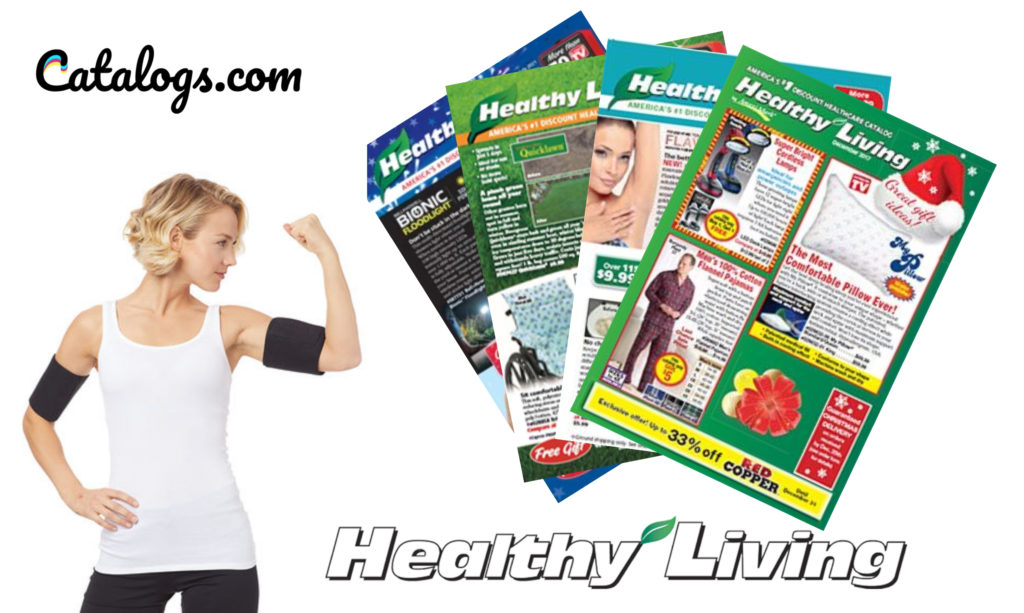 Request a Healthy Living Free Catalog for 2021
Request the free Healthy Living catalog and stock up on high-quality health care products, and helpful housewares. Healthy Living online and Healthy Living Catalog specializes in affordable health and wellness items and is part of the AmeriMark family of catalogs. Be sure to bookmark this page for the best Healthy Living Promo Codes and Healthy Living Catalog Coupons.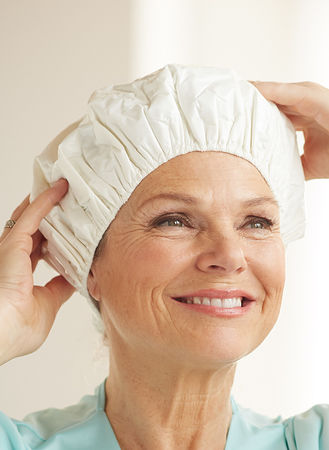 Healthy Living Catalog General Health Products
The Healthy Living Catalog will help you supplement your medicine cabinets with the best general health care products and supplies that you need on hand to feel good every day. Shop a wide selection of health-related essentials featuring everything from heating pads and ice packs to massagers, sleep masks, knee supports, and more. With the Healthy Living catalog, you'll benefit from a wide spectrum of solutions and daily living aids that you can count on and depend on to bring you daily aid, support, and relief. Nobody knows your own body better than you do. That's why it's so important to understand your personal needs and limitations and to take charge when something doesn't feel right. Don't let small aches and pains become bigger issues. With proper treatment and preventative care, you can make your health and wellness the number one priority in your life. The healthy Living catalog makes getting a good night's rest easier. Unfortunately, sleep doesn't come all that easy for many people. If you find yourself constantly tossing and turning at bedtime, a mattress pad and a new pillow can help by making your bed more comfortable. The healthy Living catalog also offers specially designed leg or knee pillows to keep yourself properly positioned while you sleep. For some, falling asleep is not the problem – staying asleep is. If you're constantly awakened by a snoring partner, there are many simple solutions, like nose and mouth guards available from the Healthy Living catalog designed to minimize sleep sounds. Ambient noise machines can also help to drown out some of the bothersome noise.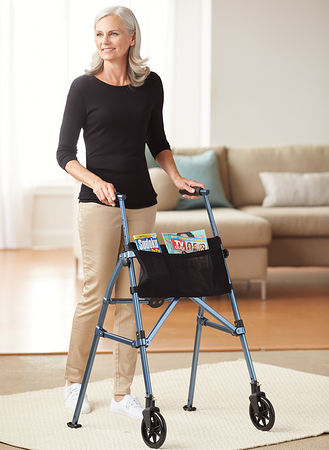 Healthy Living Catalog Health Remedies & Mobility
Achieve optimum health with the Healthy Living catalog's assortment of herbal formulas and supplements, soothe aches and sore muscles with fast-acting pain relief products, and enjoy better sights and sounds with vision and hearing aids. Healthy Living can help you drop pounds with diet and weight loss formulas and feel fitter with affordable fitness and exercise products that will allow you to work out from home. Healthy Living catalog offers a variety of adaptability and mobility aids, magnetic therapy solutions, compression and support products, and more health care products that will ease pain and deliver comfort. Your home is somewhere you should feel safe and confident. If you're recovering from an injury or are living with a mobility impairment, even the smallest tasks can feel monumental. Healthy Living catalog's adaptability aids for the home are easy to put together and install and will make a big difference in your quality of life. Basic grab bars are some of the most common adaptability aids available. These sturdy supports are especially useful in places like the bathroom or near the bed. Having something to hold onto as you raise and lower yourself not only reduces stress on your joints but also significantly reduces the risk of slips and falls. Healthy Living catalog support bars also allow people with mobility impairments to retain their independence in day-to-day life. Mobility aids, like walkers and wheelchairs, can be used both in and out of the home. Special cushions are available to make the seat of the wheelchair more comfortable for extended use. If you do not require a wheelchair, but still need a little support while walking, a walking cane is a great option. Look for canes with a gripped handle and base to avoid slippage.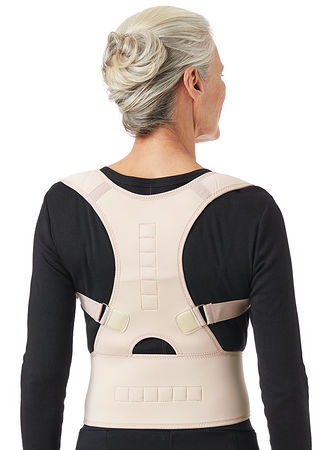 Healthy Living Catalog Chronic Pain Solutions
Healthy Living catalog offers solutions for living with chronic pain from ailments like arthritis or muscle injuries. Depending on the specific issue, there are various pain relief treatment options that can help manage the symptoms. Healthy Living catalog offers special arthritis gloves which are key to relieving pain. The slight compression and gentle warming these gloves provide improves blood circulation and reduces stiffness. They're also lightweight and comfortable enough to wear throughout the day. This type of compression therapy is also used in joint supports for knee and shoulder pains. Though it's not always possible, the best way to control pain is to prevent it before it happens. For example, the Healthy Living catalog has a posture-correcting back brace or pillow to ensure you are always sitting in a way that won't strain your back. Similarly, preventative foot care involves wearing comfortable, massaging insoles when you know you'll be walking or standing for long periods of time. To combat eye strain, practice proper eye care with special reading glasses and always wear sunglasses on sunny days. All of these solutions are available thru Healthy Living. Once you get into the habit of anticipating possible afflictions, you'll be on your way to living a pain-free life.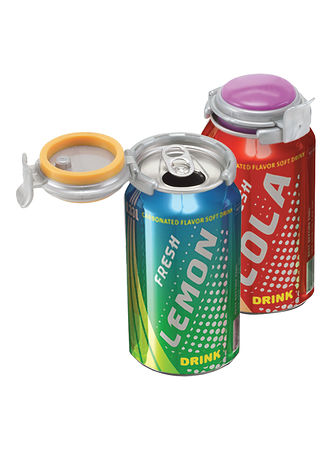 Healthy Living Catalog Healthy Diet and Lifestyle
Even if you're feeling perfectly healthy, there are always steps you can take to keep it that way and the Healthy Living catalog is here to help. Aside from staying active and eating right, one of the most important things you can do is to take your vitamins. In addition to vitamins, the Healthy Living catalog also offers a variety of supplements available to target specific health concerns. For example, people who suffer from breathing troubles will benefit from supplement blends that specially target the lungs. This type of supplement uses herbal remedies to clear the airway and relieve the symptoms of congested lungs. Other supplements aim to target and reduce things like stress, which can manifest as physical symptoms. We only get one life to live, so it's important to make the most of it. If you're dealing with ailments like chronic pain, poor mobility, or insomnia, your physical and mental health can suffer tremendously.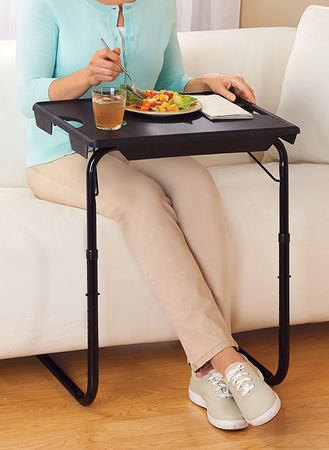 Healthy Living Catalog Health Personal Care
From everyday bath and body products, skincare and grooming tools to oral care, specialty wrinkle treatments, and breast enhancements, you'll find a number of personal care supply staples in stock with items that will help you feel clean, healthy, and ready to start your day. Put your best foot forward with nourishing foot care solutions, sexual health products, lotions, creams and soaps, incontinence products, and more personal care items to promote healthy hair, nails and skin. Losing weight and getting fit is many people's number one goal, but when life gets busy, it can be tough to stick to a gym routine. Thankfully, there are many products available that allow you to work out from the comfort of your own living room anytime you have a spare minute.>If you have adequate space available, an at-home cardio machine can help you to increase your endurance and strengthen your heart and lungs. If you're tight on space, you can still use smaller items like dumbbells to tone and sculpt your muscles. You can create your own workout routine or follow along with an exercise DVD for guidance.
Healthy Living Catalog Housewares and Timesavers
The Healthy Living catalog will help you discover an assortment of handy timesavers and living solutions for the home that will make cooking, cleaning, bathing, and laundry feel less of a chore. Healthy Living will also help you keep your home looking its best with a variety of helpful housewares including storage and organizers, kitchen gadgets and garden supplies, small appliances, cleaning supplies, home furnishings, and a variety of popular As Seen on TV products that are known to work wonders.
The Healthy Living catalog has served thousands of countless customers, providing quality health care products at affordable prices and earning the honor of being America's #1 discount healthcare catalog.